Residential, commercial, and post construction cleaning in Boise, Eagle, Meridian Area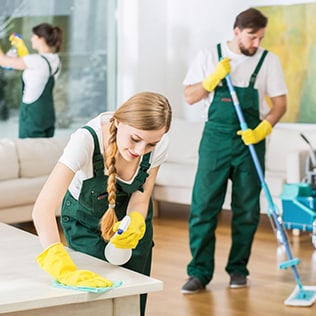 Regular Residential & Commercial Cleaning
Call on us for your regular cleaning needs whether it be your home or office. Your first clean will include our deep sanitation process listed in our services with the recent COVID-19 outbreak. We want to make sure that our Boise, Idaho and surrounding area friends feel safe at home and at work.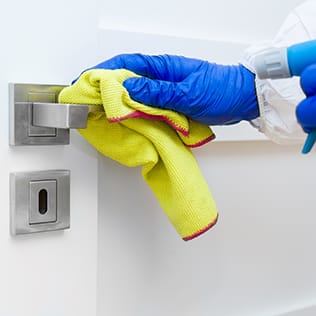 Deep Sanitation Cleaning
Our sanitizing products kill 99% of viruses and other known pathogens. High-risk areas such as stair banisters, doorknobs, light switches, faucets, fridge and stove handles, elevator buttons and phones all get disinfected with proper care.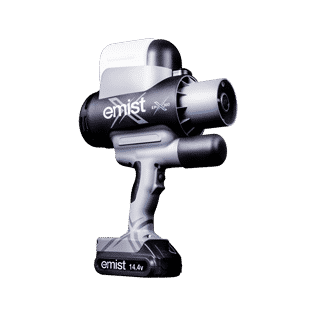 Electrostatic Fogging for COVID-19
Electrostatic spraying creates a positive charge to all surfaces. Using the principle that opposite charges attract, the liquid would then be attracted to the surface, allowing for a full, even coat of liquid on the surface.
Don't try to clean your construction site yourself.
Hire us for post-construction cleaning in Eagle, Boise, ID, and Surrounding Areas
Is construction wrapping up on your new home or business? Contact The Clean-Up Crew to help you get all of the debris and trash cleared in time for move-in. We're a local family-owned and operated business providing post-construction cleaning services for clients in the Eagle and Boise, ID area.
We provide residential and commercial cleaning services, including home remodel cleaning, move-out cleaning, and VCT tile floor cleaning, that you can rely on. We offer our services at highly competitive rates. Call us today, or text us at (208) 484-8215 to get an estimate on cleaning services.
Remove Debris Fast After Your Home Is Built
CALL FOR POST-CONSTRUCTION CLEANING IN GARDEN CITY, BOISE, EAGLE, MERIDIAN, ID AND SURROUNDING AREAS IN IDAHO
PROUDLY SERVING BOISE, ID AND THE SURROUNDING TREASURE VALLEY
3 REASONS TO HIRE A PROFESSIONAL TO CLEAN YOUR PLACE
The Clean-Up Crew is the cleaning company to turn to for any construction, remodeling, move-out or floor cleanups in Eagle, Boise, ID and Surrounding areas. Here's why you should hire a professional cleaning company:
Construction debris is often heavy, sharp or dangerous to move around. For safety reasons, construction site cleaning is best left to the professional cleaners.
A professional cleaner can maintain your company's professional image with routine commercial cleaning services.
There are some surfaces that you need a professional team to clean. Our cleanup crew has the experience and equipment needed to clean flooring and other surfaces that need a little more attention.
CLEAN UP AFTER YOUR TENANTS MOVE OUT
HIRE PROFESSIONALS FOR MOVE-OUT CLEANING SERVICES